Social media management, branding, & coaching.
Helping 30-40 Year Old Entreprenuers
Excel On Social Media!
Personalized Strategies, Account Set Up, Content Creation, & Marketing & Advertising.
Social Media Doesn't Need To Be A Struggle...
But there is a lot you don't know about, let's explore how we can help you to keep moving forward strategically so you arent spinning your wheels.
Alicia Ward,
Social Media Strategist & Expert.
Alicia has been passionate about Social Media since the day Instagram was launched, back before the algorithm was a thing and growth on Instagram simple. A lot has changed since then and she recognized the challenges for people who don't understand how to work with the algorithm instead of against it in order to gain online exposure for their accounts. To solve this problem, Thirty40 Media was born and we are here to help you understand how to leverage Social Media for your business/brand, take the guesswork out and save time and frustration by leaving our clients with set up accounts, and confidence on how to use it to their advantage.
What are your goals? Let's talk about it
Are you struggling with 
how to grow your account, attract quality customers, and the right strategies to actually see growth from your efforts and time spent on Social Media?
Are you feeling frustrated with stagnant account growth?

Stuck on how to collect emails for your business?

Do you have no interest in spending time on Social Media?

Do you feel that you have a product or service that can genuinely help people?
Are you concerned about wasting money and time trying to use Social Media?

Do you know the power of Social Media for business growth but have no direction on how to take advantage of it?

Are you struggling to understand paid advertising on Social Media?

Do you want to attract new clients who are the right fit for what you are offering?
I Have Been There,
I Understand The Dynamics And I Can Help You
Social Media has become the new business card, more and more people are sourcing out the things that they want/need by searching in Instagram or other Social Media Platforms. Not everyone is passionate to spend so much time on their phones learning how it works, you have better things to do. At Thirty40 Media we understand that and take the guesswork out of it for you, leaving you with the keys to your functioning Social Media Platforms and an understanding of how it all works
Don't let your social media struggles stunt your growth
Are You Ready To Discover The Power It Can Have
While Still Being Able To Focus On What You Enjoy Doing?
I teach effective strategies for those who struggle with Social Media so that busy Entrepreneurs can spend less time learning how it works and more time focussing on the parts of their business that they enjoy most.
"I can't say enough wonderful things about Grace! In our first session, she helped me troubleshoot a challenging work situation and visualize what a better opportunity might look like. She is a great listener and I was impressed by how quickly she could dialogue about the specifics of my workplace and some of the challenges that were unique to me/my family and my work sector. She challenged me to think about what success looks like for me, and made specific suggestions for how to get there. Grace is clearly a champion for her clients!"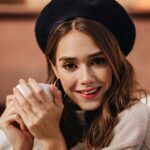 Vern
"Grace is a gifted, whip-smart, and wise career coach. Working with her was a terrific experience. She helped me transition from my previous career, putting me on a more fulfilling path forward. Her energy, enthusiasm, and optimism are infectious. I felt energized after every session with her. Now that we are in the midst of this great transition in terms of career-life, I'm grateful to have worked with Grace when I did. My time with her has helped me navigate the covid world with much more confidence and ease."
Wellness Retreat Host
Shanaz
A quick call to review your challenges and your goals with growing your account online will allow you to see if Thirty40 Media is the right fit for you. © 2023 Thirty40 Media | All rights reserved.